The real estate industry is highly competitive, and with more buyers and sellers turning to the internet to search for properties and agents, having an effective website is essential. The design of your website plays a crucial role in attracting and converting real estate leads. In this blog, we'll explore the role of web design in the real estate industry and how it can impact your business.
First Impressions Matter
Your website serves as the initial point of contact between you and your potential clients. It's essential to make a lasting impression that captures their attention and encourages them to delve deeper into your offerings. A visually appealing, professional, and easy-to-navigate website design will help you establish trust with potential clients and set you apart from competitors.
Visual Appeal
The visual appeal of your website is crucial to engage potential clients and retain their interest. A visually appealing website can capture a visitor's attention, increasing the chances of them exploring your site further. To achieve this, you need to choose an appealing color scheme, high-quality images, and maintain consistency in your website's design throughout all pages.
Pro Tip: Ensure that your branding remains consistent across all digital and print marketing materials. This will help you establish a strong brand identity that will attract potential clients and set you apart from the competition.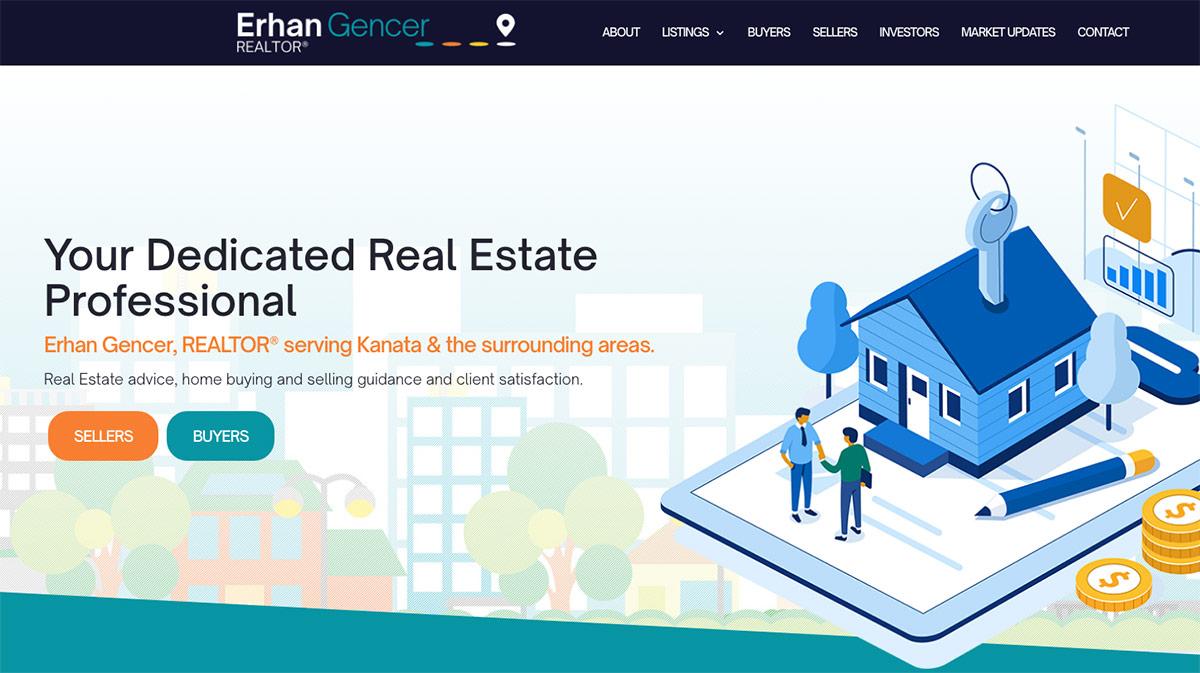 Professionalism
Your website should also reflect professionalism. Your website's design should align with your brand and convey your values. A professional website design can help you establish credibility and build trust with potential clients, encouraging them to reach out to you for more information. Investing in a professional website design is a valuable investment that can pay off in the long run, helping you attract clients and win more listings.
Easy Navigation
Your website's navigation should be simple and intuitive. Visitors to your site should be able to find what they are looking for quickly and easily. All links on your site should be functional, providing a seamless browsing experience for visitors. Investing in a user-friendly navigation design can significantly impact your website's success, helping you retain visitors and encouraging them to take action, such as filling out a form or contacting you for more details.
User Experience
User experience is a key component of web design, particularly in the real estate industry, where potential clients expect a seamless browsing experience. Your website's design should be optimized for multiple devices, ensuring fast load times and easy accessibility for all visitors, including those with disabilities. A user-friendly design can help visitors find the information they need quickly and efficiently, encouraging them to take action and contact you for further details.
Pro Tip: To ensure consistent website visibility and functionality, test your website on multiple devices, including desktops, tablets, and mobile devices. This can help you identify any design or functionality issues and ensure a seamless experience for all users.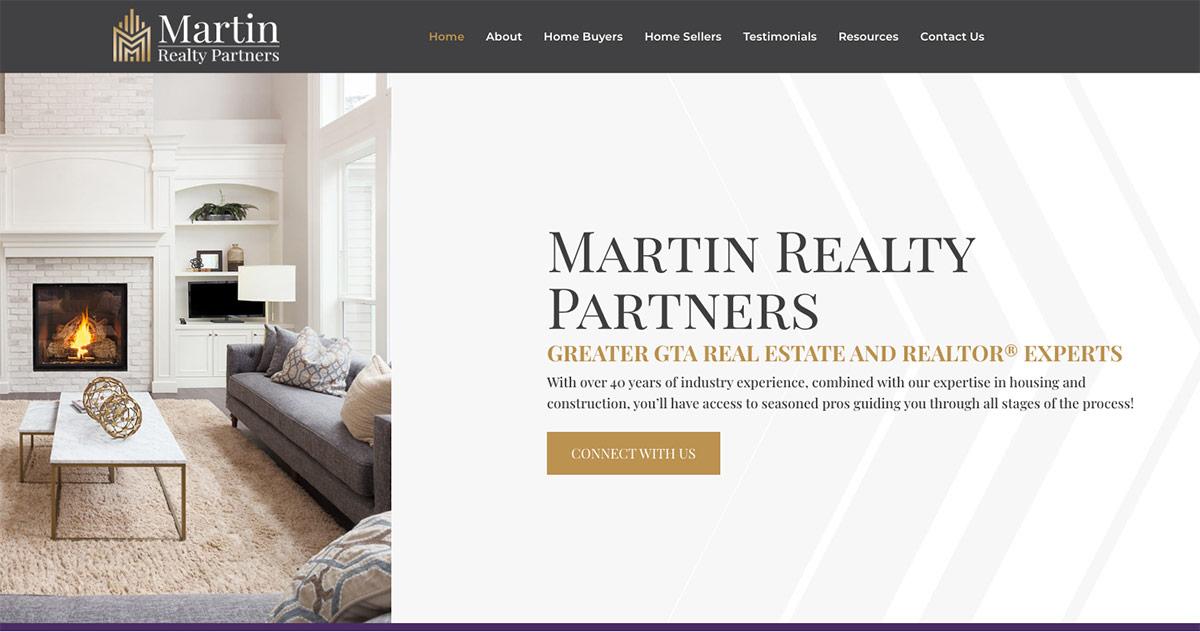 Calls to Action
Calls to action (CTAs) are an essential element of web design for real estate agents. CTAs encourage potential clients to take action, whether it be to contact you for more information, sign up for your newsletter, or schedule an appointment. To be effective, your CTAs should be prominent, visible, and compelling, encouraging visitors to take action.
Pro Tip: Add a pop-up for users to fill-up either when they navigate to a certain page or when they remain on the page for a set amount of time. Remember not to add too many that it deters users away. Always provide an option to close the pop-up to ensure a positive user experience.
Lead Capture Forms
Lead capture forms are another essential aspect of web design for real estate agents. These forms allow potential clients to provide their contact information so you can follow up with them. Ensure your lead capture forms are visible, easy to fill out, and provide value to potential clients, such as access to exclusive property listings or market reports.
Web design plays a crucial role in attracting and converting real estate leads. A visually appealing, professional, and user-friendly website can make a significant impact on your business's success. At Sold Right Away, we specialize in creating custom websites for real estate agents that are designed to attract and convert leads. If you're looking to enhance your online presence and stand out from the competition, we're here to help. Contact us today to learn more about our web design services and how we can help take your real estate business to the next level.