Professional & Custom Real Estate Agent Website Design
Sold Right Away can create a website to promote your listings, client testimonials and blogs. Your listings are integrated with IDX and MLS so buyers are sure to find what they're looking for. Put your mark on the web today!
Online Real Estate & Listing Website Solutions
Promoting your Real Estate business and Realtor name online has never been easier, with growing and efficient website technologies. We use WordPress as our platform of choice for creating your Realtor website. The reason? It is easy to use and reliable to get your information and listings out to your community and the world. We know as a Realtor you are busy with clients and home sales, so let us do the web creation and promoting for you. Let us start with the basics of your new website; you will get your very own domain name – www.realtorname.com and web hosting. We also provide unlimited email addresses for you and your colleagues/employers.
Manually Update A New Listing
$25 / Listing
Brand New Custom Website
$1800 One Time Fee*
IDX / MLS Data Feed Integration
$75 / Monthly
* Extra charge: Yearly hosting, quarterly maintenance (Viruses, update plug-ins, update themes).
Fully Featured Real Estate Agent Websites
Learn about what is available to you for your Real Estate Agent website. From custom and unique website design, Real Estate lead generation systems, Real Estate marketing tools and IDX to generate leads.

Professional Custom Design
Break through the competition and set yourself apart. Our custom website designs make it easy to capture and promote your very own branding.

Secured Website With SSL Protocol
Get a noticeable SEO boost with your Google ranking when your real estate website with SSL certificate goes live!

Responsive and Mobile Designs
Your website and all of its pages will adapt to any screen size from desktop screens, tablets and iPads and all mobile devices.

Full Social Media Integration
Connect and share your facebook, twitter, instagram and all your social media platform links all over your website.

Social Media Feeds Integration
Leverage the power of social media by showcasing your feed directly on your page. Increase social media presence and be more visible.

Real Estate Tools & Calculators
Give your website visitors the answers they seek with dynamic mortgage calculators. Easy-to-use calculators for your website visitors.

Lead Generation Submit Forms
Get to know who is visiting your website with in-depth contact forms. Add a What is Your Home Worth? and Find Your Next Home submit generation forms.
Advanced Listing Management
All of your listings will automatically be uploaded to your website along with any updates of them. Sold listings are also added and updated to your directory automatically.

Google Analytics Integration & Reports
Get detailed weekly or monthly traffic reports and track your visitors behaviour on your website. Also find out how they got to your website and how they heard about you.

Automatic IDX Data Feed Integration
Your listings will be advertised across the Internet to ensure your client's listings are gaining maximum exposure. Offer your website visitors access to over 50,000 listings through IDX from your real estate board or CREA/DDF®.

Google Maps & Directions of Listings
Offer the most dynamic mapping tools for each of your listings. Our Dynamic property mapping allows your website visitors the ability to refine their map searches by city, price, number of bedrooms/bathrooms and type of property.

Basic & Advanced SEO Integration
Get to the top page of major search engine results with our built-in optimization tools on every page on your website. All Real Estate Agent websites are built in compliance with Google standards and with SEO in mind.

Search Engine Sitemap Submission
Your website will be submitted to all major search engines upon start-up for indexing including Google, Yahoo, MSN, Bing.

Real Estate Blogs & Video Blogs
Establish yourself as an expert in your field by sharing your knowledge and engaging with your website's visitors.

Effective Client Testimonials
Get your buyers and/or sellers to recommend your work. Testimonials help get recognition as a successful Real Estate Agent.
More Real Estate Agent Website Features
Your website's features can enhance your home sellers and buyers to choose you. Your audience needs to know how successful and great of a choice you are for them. Here are some website advantages that we can incorporate into your site, that show you are the right person for them: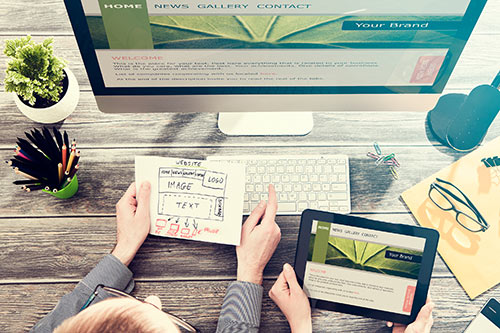 Professional Web Design & SEO Capabilities
When creating your Realtor website, we guarantee a professional and easy to navigate website. This includes a refreshing color scheme, presenting branding materials and a professional outlook on users trying to view your listings and contact information. After the design is completed, we will work hard on developing methods to put your website on top of your competitors. To do this we use Search Engine Optimization, SEO in short, to rank well on search engines including Google and Yahoo.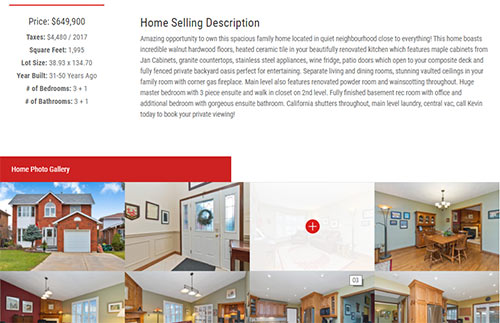 Your Featured Listings For Potential Buyers!
Your Real Estate listings mean everything! Now you can display your listings to your clients directly from your own website. Your listings and properties page will showcase the price, information, description, photos, maps and even slideshow videos of every listing you have. Once a property is sold, your website will advertise this as well, with its own sold listings page. We also offer MLS/IDX listings to Realtors who want to take that extra leap for content and promotions.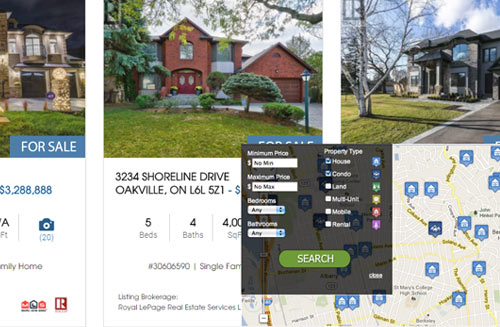 CREA IDX/MLS Data Feed Listing Integration!
IDX "Internet Data Exchange", is for Real Estate agents and brokers in Canada, it allows REALTORS® to show MLS property listings on their websites. Are you a CREA or RealtorLink member? If not, you are missing out on the REALTORS® listing capabilities it can do! With IDX / MLS Listing you can show all listings available within the areas your specify. We can modernize your listings with engaging multiple searching methods and allow visual map searching directly from your Realtor website!
Still Not Convinced You Need Marketing? Here is More..
We can get started on promoting your listing in minutes.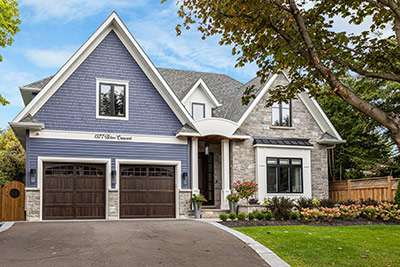 We created this property listing website which will deliver the home buyers everything they need to know about your listing. Featuring your very own domain, Sold Right Away will drive that extra traffic and help you guarantee your solds.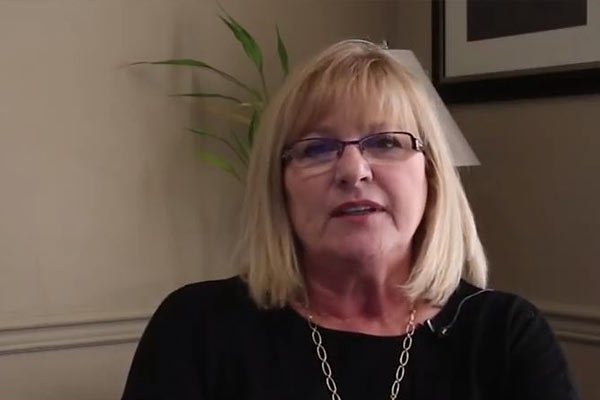 See Why Agents Love Our Services!
Successfully helping to promote Realtors and to help create a successful presents within the Real Estate industry. Hearing how excited real estate agents and homeowners are by this technology is greatly rewarding.
Have a testimonial? Please send us one!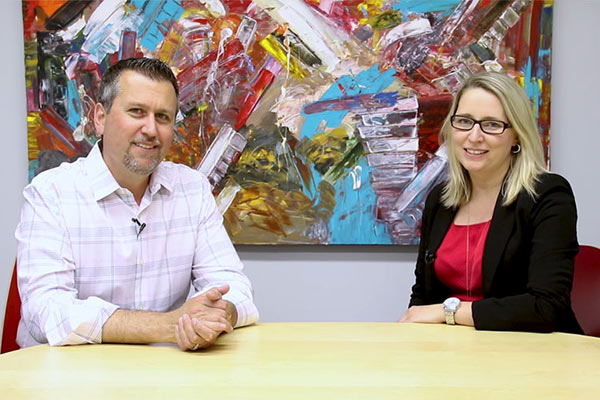 Our Realtor's Conspiracy Podcast!
Listen to real sucessful real estate agents and how they sell their homes fast. We are excited to announce the launch of the Realtors' Conspiracy Podcast. Tune into our weekly station for Real Estate Tips, Tricks, Market Value, and Marketing.
Message us, if you would like to be on our show.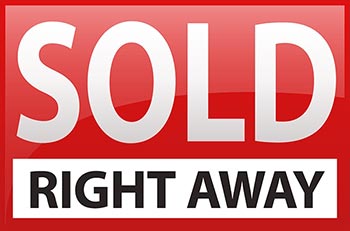 The Sold Right Away Real Estate Solution
You work hard selling Real Estate. We work hard selling YOU.
Do you find it challenging to coordinate between your photographer, front desk, brochure designer, printing company and web master to put a listing together? Do you pull your hair out every time you need to update all your marketing partners on a price change or a seasonal photo update?
If you ever felt overwhelmed putting all the pieces together to your listings, rest assured: YOU are NOT ALONE! A lot of our clients felt like that before they engaged with us.
At Sold Right Away, we stop those headaches and let you concentrate on what you are good at: Selling Homes! How do we do it? We do everything for you! We are your One-Stop-Shop for all your marketing needs. We help you get your listings up faster, make you look professional with creative designs, help you sell your listings faster and give you all the tools you need to attract more clients and increase your business!