Are you a real estate agent who is looking for solutions to some of the most common problems you face in your line of work? If so, you're in luck! This blog post will teach you how to overcome five of the most common issues agents face every day. Read on to learn more.
Low Inventory
Low inventory isn't a challenge only new real estate agents face. Even the most experienced realtors are struggling with low inventory in today's market. With low inventory, making any income is difficult, more so for new agents. During times like this, sellers will most likely reach out to more experienced realtors in hopes to gain more profits. So what can you do if there's low inventory and sellers aren't reaching out to you?
Generate leads and increase your presence. The more people see you the more they will remember you. 92% of people trust referrals from people they know. Be in plain sight. Need a few ways to increase your visibility? Here's a list to help you get started:
Attend local events
Attend networking events
Create neighbourhood videos
Interview local business owners
You can create neighbourhood videos and interview local business owners either live on social media, by posting a video, writing a blog or use all the channels for maximum exposure.
Increasing Online Competition From Listing Portals
New or experienced, this problem has every realtor concerned. Online listing portals such as Zillow have become a go-to source for information on properties and are reducing buyers' needs for a real estate agent. Zillow allows buyers to bypass traditional channels and make an offer directly to the seller. Additionally, Zillow's home value estimates (known as "Zestimates") provide sellers with an estimate of their home's worth which can be used as a starting point for negotiation. Online listing portals also have data on homes across the country while realtors are typically only familiar with a few neighbourhoods. With the advancement of listing portals, buyers and sellers will require realtor services much later in the buying process and rely more on referrals.
Focus on more specific areas and target your niche. Understand what kind of information buyers and sellers are looking for and ensure you market your neighbourhood knowledge. The more you know about your prospects' area, the more likely they are to trust you. Drive traffic to your website to convert page visitors into subscribers. The best way to do this is through neighbourhood blogs. A few things you could cover about the neighbourhood are local favourite restaurants and businesses as well as local news and events. The more you post about the neighbourhood on your website, the more trustworthy your website appears to search engines. This will then increase your chances of being seen in organic searches which will in turn increase website traffic.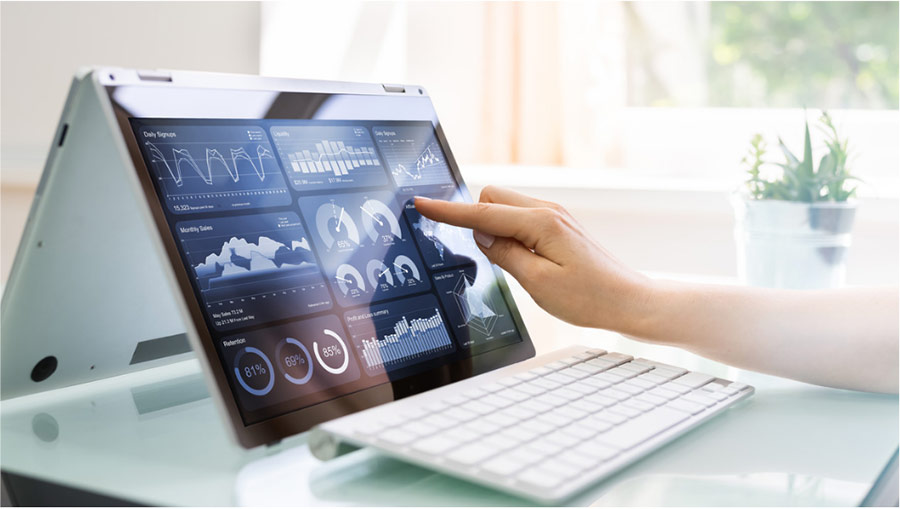 Keeping Up With Technology
New technology is constantly being released and there's an abundance of choices to solving just one problem or fulfilling just one of your needs. This is no different to real estate. The tricky part is committing to a specific software to meet your needs. Without proper research and detailed information, you shouldn't be tying yourself into a subscription. The wrong selection can end up causing more problems that would require extensive research to solve and become expensive to resolve, not to mention the time wasted, both in setting up the software and resolving the issues it caused.
The best thing to do is to take every decision carefully, big or small. If you're unsure about a particular issue or aren't really a tech expert, seek out professional help or someone you can rely on for tech advice. Last but not least, read the reviews and understand what problems the software solved, and what issues it caused to see if its the best fit for you.
Expensive Lead Generation
Bidding on keywords on networks such as Google Adwords is becoming more and more costly. Keywords help drive traffic to your website by increasing your appearance in organic searches. As more people compete for the same keywords, the more costly it becomes to bid.
To avoid costly lead generation, build organic traffic. There are a number of ways to get organic website traffic. One of the most effective is to create quality content that is targeted at your buyers and sellers. This means writing articles, blog posts, or creating videos that are interesting and informative. It's also important to make sure that your content is optimized for search engines, so that people can easily find it when they're searching for topics related to what you're offering. In addition, social media can be a great way to spread the word about your content and attract new visitors to your site. Finally, it's also worth doing some link building, which involves getting other websites to link to your own. This helps to improve your site's visibility and authority, making it more likely that people will find it when they're looking for information on the web.
Nurturing Your Database
Most realtors focus on building their database and stop reaching out to clients once they've made a sale. But here's the catch, referrals can account for almost half of your annual revenue. If you don't follow up with clients post-sale, it's unlikely for them to refer you. Reach out to your prospects and clients to remain on the top of their minds to ensure that they reach out to you for all their real estate needs (or even refer you to a friend).
Make technology your helper. Automation helps ensure that you are always ahead of the game. Send out automated emails and schedule your social media posts for your prospects to see constantly.
Need more tips and advice for staying on top of all your real estate marketing and looking for ways to grow your business? Contact us today to see how you can get started on getting your listings sold right away.